RESOURCES
In this section you will find a variety of resources on topics related to Organization Development and CoastWise Consulting's particular areas of interest and expertise. It is continuously updated, so check back often.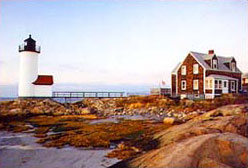 CoastWise Consulting publishes a newsletter, View from the Lighthouse, that is distributed by e-mail approximately bi-monthly. If you'd like to subscribe, click here, give us your e-mail adress, and you'll be added to the mailing list.
You'll find articles and book chapters that have been written by CoastWise President, Tracy Gibbons, or co-authored by her and her former Partner at millpond group, Randi Brenowitz.
The archive of millpond group newsletters is also here. Each newsletter contains a lead article written by Tracy, Internet resources and/or recommended reading for the topic discussed, and review of a related book written by Randi.
We've created a section for Other Resources of Interest; those that we like and have found interesting or enlightening for one reason or another. In some cases, they will also be found in the newsletters, but on this page they'll all appear for easy access.
---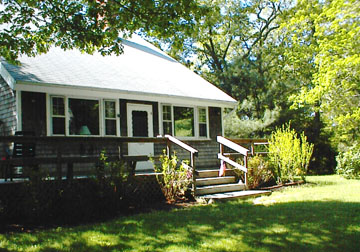 The home pictured to the right is located in Chilmark, MA on Martha's Vineyard, the island off the coast of Cape Cod. It's available for vacation rentals from June through October. To learn more about the Vineyard or the house, click here.
*Lighthouse Photos by Jeremy D'Entremont, www.lighthouse.cc